Technology
World's biggest Tech gathering kicks off
World's biggest Tech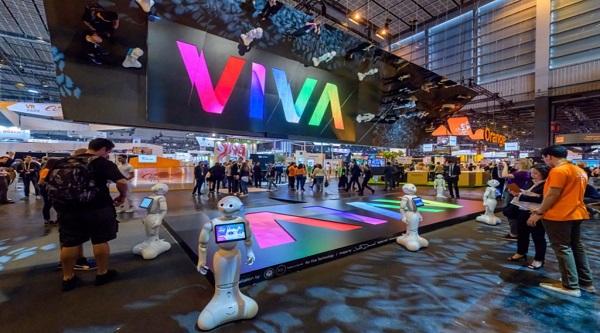 The annual Consumer Electronics Show (CES) is considered the world's largest technology gathering, and it typically takes place every year in Las Vegas. However, due to the COVID-19 pandemic, the 2021 edition of CES was held online for the first time in its history. This year, CES 2022 has returned to an in-person format, and it's once again attracting attendees from all over the world. 400 companies in the wider mobile ecosystem.
The event kicked off on January 5th, and it will run until January 8th, 2022. CES 2022 is expected to host more than 2,700 exhibitors from over 150 countries, showcasing their latest products and technologies across various industries such as health, automotive, home appliances, entertainment, and more. The event covers over 2.9 million square feet of exhibition space spread across various venues in Las Vegas, including the Las Vegas Convention Center, the Westgate Las Vegas Resort & Casino, and the Aria Resort & Casino.
One of the most significant trends at CES 2022 is the focus on sustainability and the environment. Many companies are showcasing their efforts to reduce their carbon footprint and contribute to the global fight against climate change. For instance, Sony unveiled its "Green Management 2025" plan, which aims to achieve carbon neutrality across its entire value chain by 2050. Similarly, Samsung announced its "Going Green" sustainability initiative, which includes plans to reduce carbon emissions and increase the use of renewable energy sources in its operations.
Another major trend at CES 2022 is the proliferation of smart home devices and home automation technologies. Companies like Amazon, Google, and Apple are all showcasing their latest smart speakers, displays, and other connected devices that allow users to control their homes with voice commands or via smartphone apps. Meanwhile, appliance makers like LG and Samsung are debuting smart refrigerators, ovens, and other kitchen appliances that can be controlled remotely and even learn users' preferences over time.
The automotive industry is also well-represented at CES 2022, with many automakers showcasing their latest electric and autonomous vehicle technologies. Companies like General Motors, Ford, and Mercedes-Benz are all showcasing their electric cars, while startups like Aurora and Zoox are showcasing their autonomous driving technologies.
Another notable trend at CES 2022 is the proliferation of robots and drones across various industries. For instance, Samsung is showcasing its new home robot, the Bot Handy, which can help with household chores such as folding laundry or cleaning up after meals. Meanwhile, companies like DJI and Skydio are showcasing their latest drone technologies, which have applications in industries like agriculture, construction, and filmmaking.
In addition to the exhibition floors, CES 2022 also features various keynote presentations and panel discussions featuring prominent industry leaders and experts. Some of the keynote speakers at this year's event include Qualcomm CEO Cristiano Amon, General Motors CEO Mary Barra, and Microsoft CEO Satya Nadella.
Overall, CES 2022 is a massive showcase of the latest and greatest technologies across various industries, with a particular focus on sustainability, smart home automation, electric and autonomous vehicles, and robots and drones. With the return to an in-person format after a year of virtual events, CES 2022 is once again proving to be an essential event for tech enthusiasts, industry professionals, and anyone interested in the latest trends and innovations.